For years, we've been focusing on the unique needs of generating set customers around the world. These needs combined with the latest technology has driven the product line we offer today.
Thanks to the high quality, good durability products and reliable technology, reliability of the KNOXGEN integrated power solutions are greatly enhanced. The optimized engine performance and high-precision post-treatment guarantee a cost-benefit solution. Our complete systematic solutions would bring you the best efficiency, reliability and maintenance services.
High efficiency, low emission, KNOXGEN will always commits to providing complete power solutions according to each customer's requirements. KNOXGEN, the professional power solution supplier who understands customers.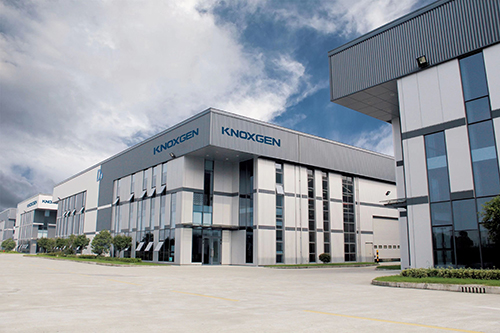 Innovation leads the future. The social responsibility and sustainability of a company means not only economic factors but also ecological and social factors must be fully considered during the process of technology innovation.
Entrepreneurial studies
In R&D Dept., we focus on breakthrough innovations in engines, alternators and control systems. We are dedicated to providing customers with high-performance, high-efficiency and low-emission power solutions.
Economic benefit
From calculation to verification, we never stop exploring to offer customers with higher efficiency and achieve maximum economic benefit. By collecting performance data of components and parts, we keep optimizing components to prolong maintenance period and reduce use cost. Through a comprehensive range of supporting services, we guarantee the sustainable productivity and economic benefits of our products.
Social responsibility
Environmental protection now is a key consideration in the reform process. We devote ourselves to the work of improving energy efficiency and reducing emission, this is also a importance driving force for our company development. With technological innovation, we can achieve maximum economic benefit for the customers and make contributions to environmental protection. We believe innovation leads the future power.